Sales And Events
MORGANVALE BEEF FIELD DAY
Tuesday 6th February 2018
'Morganvale' 2243 Range Rd, Willalooka
We will be displaying 2 pens of commercial heifers which are 16-19 months old, unjoined, EU accredited and J-BAS 7 score.
---
MORGANVALE ON PROPERTY SALE
Including 14 commercial Poll Hereford heifers, 50 Poll Hereford bulls and 6 Black Simmental Bulls
Tuesday 20th February 2018 at 11.30am
'Morganvale' 2243 Range Rd, Willalooka
Click Here to download the 2018 Sale Weights.
RESULTS
Offered: 52
Sold: 40
Av Price: $6167
Top Price: $20,000
Name: Morganvale Magic M303
Sire: Wirruna Hotstuff H356
Purchaser: Yavenvale Herefords - Adelong
Comments:
A pleasing sale where strong support from repeat clients and first time purchasers saw a sale average increase on the 2017
Sale with a new on property record of $20000 was set . From the registered buyers 22 were successful with 5 being first time clients.
With the continuing dry conditions in the pastoral areas volume orders were restricted . A pleasing feature along with the top price to Yavenvale Herefords were the other four studs who purchased Glendan Park lot 41, Bahreenah lot 2, Wongawilli lot 27 and Taroonga lot 31.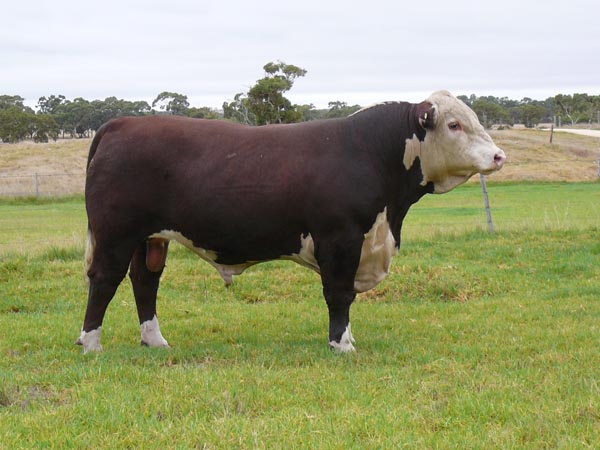 Latest News
27|11|2015

31|03|2015

03|09|2014